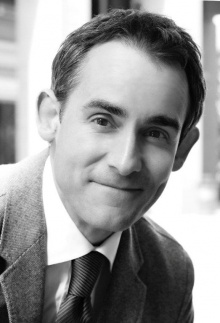 Keith Spain
Mortgage Banker
NMLS# 208658
Direct: (404) 434-6185
Fax: (678) 387-1221
3290 Northside Pkwy., Suite 600, Atlanta, GA 30327
Customer service, enthusiasm, and follow-up are the words that come to mind when clients and partners are asked about Keith Spain. Since his career began in 1998, he has built a strong reputation in both the real estate and mortgage industry.
Throughout his career, Spain has represented some of the nations largest financial institutions, including most recently JP Morgan Chase. Keith is an active member of the Mortgage Bankers Association of Georgia (MBAG). A native of Tennessee, he currently resides in Atlanta.



Testimonials:
"Keith is exceptional! This was the best experience I could have hoped for. Keith was available to answer all of my questions, even after hours. I can't think of anything he could have done better!" ~ Mary H.
"Keith is amazing! He was always available to answer our questions and was knowledgeable and thorough - our closing went so smoothly! As first-time homebuyers, we were so nervous and full of questions! Keith was friendly and patient. I'm certain he answered some of our questions more than once!" ~ Mattie O.
"Keith and his team were so helpful and professional during the whole process. Their kindness was appreciated during this stressful process." ~ Billy L.