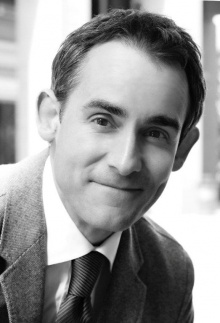 Keith Spain
Office:

(404) 434-6185
Fax:

(678) 387-1221
Customer service, enthusiasm, and follow-up are the words that come to mind when clients and partners are asked about Keith Spain. Since his career began in 1998, he has built a strong reputation in both the real estate and mortgage industry.
Throughout his career, Spain has represented some of the nations largest financial institutions, including most recently JP Morgan Chase. Keith is an active member of the Mortgage Bankers Association of Georgia (MBAG). A native of Tennessee, he currently resides in Atlanta.
Testimonials:
"Keith is exceptional! This was the best experience I could have hoped for. Keith was available to answer all of my questions, even after hours. I can't think of anything he could have done better!" ~ Mary H.
"Keith is amazing! He was always available to answer our questions and was knowledgeable and thorough - our closing went so smoothly! As first-time homebuyers, we were so nervous and full of questions! Keith was friendly and patient. I'm certain he answered some of our questions more than once!" ~ Mattie O.
"Keith and his team were so helpful and professional during the whole process. Their kindness was appreciated during this stressful process." ~ Billy L.
Office Address:
3290 Northside Parkway, Suite 600, Atlanta, GA 30327
Phone Numbers:
Silverton Mortgage Specialists, Inc. is a direct lender covering the Southeastern United States. Founded in 1998, Silverton has offered the very best in mortgage lending. Silverton's Corporate Office is located in the heart of Midtown Atlanta with nine branch locations throughout the Southeast. WHAT MAKES SILVERTON DIFFERENT? PRODUCT Full range of mortgage products: Purchases, Refinances, Conventional, FHA, VA, USDA, HARP and Jumbo loans. PRICING Best rates. Lowest closing costs. PROCESS Direct lending. Start to finish, everything in house. No surprises PEOPLE Communication! Here when you need us. Top industry professionals. As a direct lender, the entire loan process, from application to closing, is managed in-house. This way loans close faster and clients know what's going on every step of the way. CALL SILVERTON SECOND® Need a mortgage?
We're going to unveil the big mystery behind mortgages: they're like see-saws...all about balance. On the one hand, you can have low or even no closing costs and higher rates; on the other hand, you can have higher closing costs and pay lower rates. That's it. At Silverton we consider all the financial factors affecting your mortgage and help you strike the right balance. We don't just throw one quote at you. We shop for the mortgage that's right for you. Then we give you the best rates around and the best closing costs. Silverton doesn't believe one size fits all like the other guys. So call Silverton...second. Our Success is Due to Their Success We know that we wouldn't be where we are today without all the people who are part of Silverton Mortgage Specialists. Silverton is proud of our team of top industry professionals and are confident in their abilities to get your loans closed. Our management team has years of experience and have been recognized as the best in the business. All of Silverton's teams, corporate and branch, exhibit an incredible level of dedication to their customers and work with the highest level of integrity. We believe there just isn't a better group of people to work with anywhere. Thanks to the whole Silverton team; you are the keys to our success! A LEADER IN THE MORTGAGE INDUSTRY Alabama Consumer Credit License 20528 A Georgia Residential Mortgage Licensee, Georgia Mortgage Lender License 14123 North Carolina Mortgage Lender License L-111493 South Carolina-BFI Mortgage Lender / Servicer MLS - 109600 Tennessee Mortgage License 109243 Florida Mortgage Lender License MLD353 An Equal Opportunity Housing Lender Member National Association of Mortgage Professionals Member Georgia Association of Mortgage Professionals Member Better Business Bureau 2012 Inc Magazine's 500/5000 America's Fastest Growing Private Companies. Rank #702 2011 Inc Magazine's 500/5000 America's Fastest Growing Private Companies. Rank #1019 2010 and 2011 Atlanta Business Chronicle's Pacesetter Award, Top 50 Fastest Growing Privately Owned Companies in Atlanta. Top 20 in 2011. Josh Moffitt, President, 2010 Business to Business Top 25 Entrepreneurs. 2011 Mortgage Bankers Association of Georgia Gold Awards: Platinum Awards ($25M-$49.9M or 200 units)--Jasmine Krnjetin, Loan Originator and Josh Moffitt, President; Gold Awards ($10M-$24.9M or 100 units)--Lori Beardslee, Woodstock Branch Manager and Gareth Thomas, Marietta Branch Manager. ''Top Gun-Top 20 Residential Mortgage Brokers'' 2005-2008. Georgia Association of Mortgage Professionals. Josh Moffitt, President, ''Top Gun-Top 25 Residential Loan Officers'' 2005-2009. Georgia Association of Mortgage Professionals.